Chief Deputy Attorney General
U.S. Virgin Islands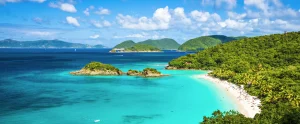 Under the general direction of the Attorney General, administers criminal justice in the Territory by supervising all attorneys, professional staff and clerical help to maintain high degree of competence and efficiency in handling the functions of the Department. Acts for and as the Attorney General in the absence of the Attorney General. 
Salary: Commensurate with experience
Duties/Assignments:
1. Aides the Attorney General in the long range office planning and personnel assignments. Assists in developing goals and objectives for entire department. Initiates new policies and drafts procedures for implementation. 
2. Acts as the Acting Attorney General when the Attorney General is absent from the Territory, as assigned by the Attorney General. Represents the Attorney General on various Boards as assigned by the Attorney General. 
3. Prepares and presents annual budget, including the Capital Improvements Budget, to the Office of Management and Budget and oversight responsibilities of the Department's Budget and Accounting Office. 
4. Assists in the selection of new personnel. 
5. Assists with personnel and labor relations activities for the Department of Justice including but not limited to selection of new personnel, performance review and evaluations of staff and attorneys, resolution of interdepartmental conflicts, and negotiations of collective bargaining agreements on behalf of the Department of Justice. 
6. Consults with staff attorneys on work assignments, regarding individual cases, complaints, investigations, questions of law, and procedures and support staff regarding other administration matters. 
7. Any other functions as delegated by the Attorney General. 
Required Qualifications:
EDUCATION: Bachelor's degree and Law degree. 
EXPERIENCE: Five or more years as an Assistant Attorney General with the Department of Justice or as a prosecutor in another prosecuting office and related experience in areas of administration, labor relations, budget, or management. 
OTHER REQUIREMENTS: Regular Admission into the Virgin Islands Bar Association 
 (The qualifications listed above are intended to represent the minimum skills and experience levels associated with performing the duties and responsibilities contained in this job description. The qualifications should not be viewed as expressing absolute employment or promotional standards, but as general guidelines that should be considered along with other job-related selection or promotional criteria) 
Apply Now