(U.S. Virgin Islands)- V.I. Attorney General Denise George announces that 22-year-old Jumanie Forde was sentenced by the Superior Court for murder in the death of 32-year-old Angel Ayala in 2019.
V.I. Superior Court Judge Alphonso G. Andrews, Jr. sentenced Forde on Wednesday, September 21, to 25 years imprisonment for Second Degree Murder. On November 2, Forde entered a guilty plea to Murder in the Second Degree (the lesser offense of Count-One- Murder in the First Degree). The court accepted his plea having found that he was competent to enter it and that such plea was voluntary, knowing, and intelligent.
On August 30, 2019, Officers responded to a 911 Emergency call regarding a gunshot wounded victim in the Candido Guadalupe Housing Community on St. Croix. At the scene, officers found Ayala wounded and Forde held in custody by concerned citizens. Officers detained Forde and transported him to the Wilbur Francis Command. Ayala was transported to the Juan F. Luis Hospital where he succumbed to his injuries. Investigation revealed that Forde walked up on the victim and several others and demanded he give him everything he had. He then fired once shot that wounded Ayala.
"Justice has finally been served. I commend our DOJ prosecution team and truly hope this sentencing provides some degree of comfort and closure to Mr. Angel Ayala's loved ones," said AG George.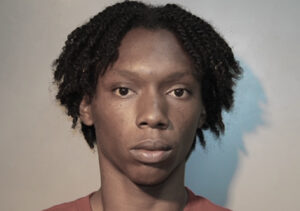 FOR IMMEDIATE RELEASE
September 26, 2022
Sandra Goomansingh
Media Relations Director (340)774-5666 ext. 10105
Email: Sandra.goomansingh@doj.vi.gov