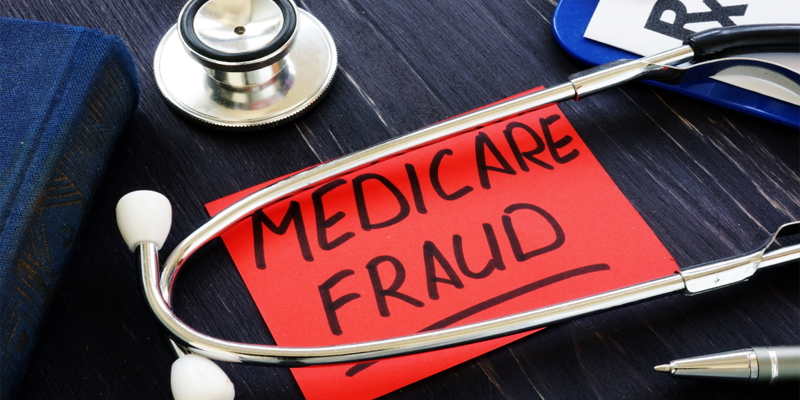 CONFIDENTIAL REPORTING:  P.  888-404-6328  E. MFCU@doj.vi.gov
Roughly two years ago, the Virgin Islands Medicaid Fraud Control Unit was created as a division within the Virgin Islands Department of Justice ("VIDOJ") as a result of federal legislation authorizing the states and Territories to investigate and prosecute fraud and abuse in Medicaid. Medicaid Fraud Control Units, such as the one in the Territory, operate in all 50 states, the District of Columbia, and Puerto Rico. The Division is 100% funded by a grant from the United States Department of Health and Human Services, Office of the Inspector General.
Earlier this year, the Virgin Islands Legislature passed the The Virgin Islands Medicaid Program Integrity Act, which to some extent, mirrors the federal statute.
The Virgin Islands Medicaid Fraud Control Unit ("VIMFCU") protects the Territory and its taxpayers by investigating and prosecuting fraud committed by those health care providers and facilities who provide services paid by Medicaid. In addition, the VIMFCU protects the most vulnerable in this community by investigating and prosecuting complaints of elder and resident abuse or neglect in nursing homes, adult family homes and assisted living. VIMFCU also makes recommendations to the U.S. Department of Health and Health and Human Services, Office of the Inspector General to exclude individuals or entities from participating in federally funded programs.
In carrying out its mission, the VIMFCU adopts four enforcement strategies:
Criminal prosecutions
Civil Enforcement
Policy/Legislative Work
Education
VIMFCU has authority under both federal and local laws to hold medical providers or entities accountable through criminal prosecution and/or civil litigation. Providers can include physicians (medical doctors), dentists, nursing or convalescent homes, medical equipment supply companies, taxi and other transportation companies, or anyone else who bills the Virgin Islands Medicaid program for health care services provided to a Medicaid recipient.
Some examples of the types of fraud that can take place include:
Billing for treatment, medical procedures or equipment that is not actually performed or provided.
Double billing, which means billing both the Medicaid program and the recipient or his or her private insurance for the same service.
Billing for services that are not medically required.
Filling a prescription with a generic drug while billing Medicaid for the higher priced brand-name drug.
Kickbacks, or giving or accepting something in return for medical services.
"Up-coding," which is billing Medicaid for a more expensive procedure or service than was performed or provided.
VIMFCU is required under both federal and territorial law, to partner with the Virgin Islands Department of Human Services ("DHS") to combat waste, fraud, and abuse in the Medicaid program. While Medicaid fraud involves knowingly misrepresenting the truth to obtain unauthorized benefit, abuse includes any practice that is inconsistent with acceptable fiscal, business or medical practices that unnecessarily increase costs. Waste encompasses overutilization of resources and inaccurate payments for services, such as unintentional duplicate payments.
In order to combat Medicaid fraud, waste and abuse in the Virgin Islands Medicaid program, DHS and VIDOJ entered a Memorandum of Understanding ("MOU"), wherein DHS agreed to refer all suspected cases of Medicaid fraud, abuse and/or neglect to VIMFCU. VIMFCU will also partner with DHS to revise policies or make programmatic or legislative changes to the Medicaid program.
VIMFCU considers education to be a key component in battling Medicaid fraud and abuse or neglect of the most vulnerable in this community. Therefore, VIMFCU will engage in an educational campaign to educate DHS program staff and the community at large on Medicaid fraud, abuse and/or neglect.
VIMFCU employs a professional staff that includes an attorney, auditor/data analyst, a criminal investigator and a legal assistant.
Email: MFCU@doj.vi.gov
Confidential Toll Free number:  1-888-404- MFCU

www.facebook.com/groups/368000000834854