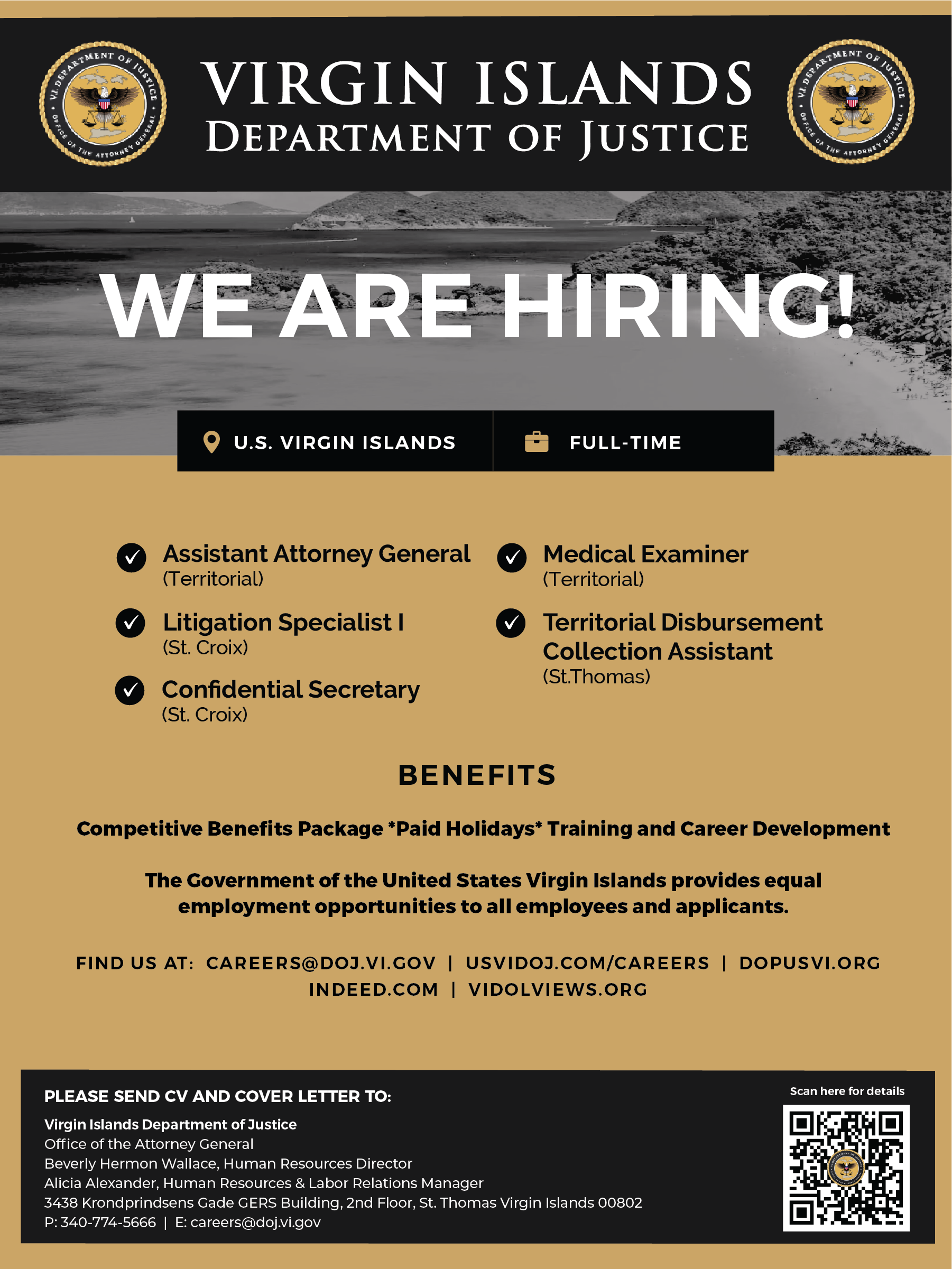 The Office of Human Resources (HR) is an integral part of the Division of Budget and Accounting at the Department of Justice. The primary goal of the human resources (HR) team is to ensure that DOJ's most important asset—its human capital—is being nurtured and supported through the creation and management of programs, policies, and procedures, and by fostering a positive work environment through fair, consistent and effective labor relations.
As part of our daily tasks we are developing and administering programs that are designed to increase the effectiveness of the services we provide to Virgin Islanders at the Department of Justice. It includes the entire spectrum of consistently creating, managing, cultivating and maintaining the wellness of the employer-employee relationship.
Some of the other things your DOJ HR Team does;
Managing job recruitment, selection, and promotion
Assisting with the employee benefits and wellness process
Developing, promoting, and enforcing the Government of the
VI and departmental personnel policies and protocols
Promoting employee career development and job training
Providing orientation programs for new hires
Providing guidance regarding disciplinary actions
Serving as a primary contact for work-site injuries or accidents
The Department of Justice, welcomes you to a career of public service; where we believe that your employment is a partnership.
It is our hope that at DOJ together we will foster a healthy, safe, and productive work environment for employees, their families, and the public in order to maximize individual and organizational potential of the Department of Justice, as an employer of choice.