United States Virgin Islands Department of Justice 
Office of the Medical Examiner
NOW HIRING
MEDICAL EXAMINER
NEW INCREASED STARTING SALARY: $150,000 to $200,000
[/vc_column_text]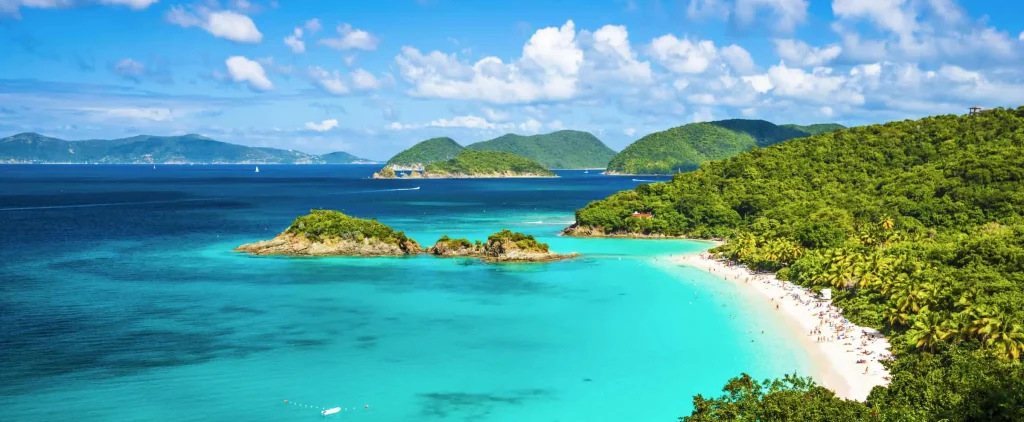 [/vc_column][/vc_row]
The VIRGIN ISLANDS DEPARTMENT OF JUSTICE is seeking an individual
to serve as Medical Examiner for the United States Virgin Islands.
Under the general direction of the Attorney General, this position is responsible for performing managerial and administrative work in planning, coordinating, and implementing the operations and activities of the Medical Examiner's office, including managing staff, developing, and implementing policies and procedures, and developing and defending the department budget.  Duties also include performing or assisting with all official autopsies to include investigating and determining the cause of death of persons who died of un-natural causes or outside of medical institutions or sanctioned end of life care in the Territory.
Work in this class is performed in accordance with established rules, policies and procedures and laws; however, an employee is expected to exercise initiative and judgment in performing the duties and responsibilities of the position. An employee is expected to appear before the courts on behalf of the Government of the United States Virgin Islands in criminal and civil cases; to render written opinions on legal questions related to the various government departments and agencies; and to prepare legal documents and instruments in which the Government of the United States Virgin Islands has an interest. All work is subject to review by the Attorney General while in draft form, upon his or her request.
JOB DUTIES (NOT ALL INCLUSIVE)
Receives and reviews notification of death from law enforcement agencies and health facilities.
Secures death scenes, examines body and scene for clues and evidence to determine cause of death; takes photographs, collects, evaluates, and preserve evidence.
Conducts interviews with witnesses, law enforcement, medical personnel, and family members to gather information regarding personal history.
Conducts or assists with postmortem medical examinations as required to determine the cause, manner and circumstances surrounding the death.
Investigates deaths as assigned and conducts investigations of deaths that result from criminal, suspicious, or undetermined causes.
Locates and notifies next of kin.
Coordinates the transportation of the cadaver to the funeral home.
Assists with obtaining ante mortem records to make positive identification.
Participates in court proceedings and testifies in court as needed.
Travel within or outside Territory to include via air or sea vessel as required.
Perform other related duties as required.
BENEFITS
In addition to the salary, we offer a comprehensive benefit package including:
Dental insurance
Employee assistance program
Health insurance
Life insurance
Paid time off
Retirement plan
APPLICANT REQUIREMENT
Doctor of Medicine (M.D.) Degree or Doctor of Osteopathy (D.O.) Degree required supplemented by five years of progressively responsible professional experience in medical examiner's office to include lead or supervisory experience and seven years of experience in the field or any equivalent combination of education, training, and experience which provides the requisite knowledge, skills, and abilities for this job.
NECESSARY SPECIAL QUALIFICATIONS
Specific License or Certification Required:
Certification in Anatomic and Forensic Pathology from the American Board of Pathology or an international equivalent.
SPECIFIC KNOWLEDGE, SKILLS, OR ABILITIES
Demonstrated proficiency in performing essential anatomical and forensic pathology functions.
Ability to learn, comprehend, and apply all applicable policies, practices, and procedures necessary to function effectively in the position.
Medical specialties:
Pathology
Schedule:
Work Location: U.S. Virgin Islands
Job Type: Full-time
Please send CV and cover letter to:
Virgin Islands Department of Justice
Office of the Attorney General
Beverly Hermon Wallace, Human Resources Director
Alicia Alexander, Human Resources & Labor Relations Manager
3438 Krondprindsens Gade GERS Building, 2nd Floor, St. Thomas Virgin Islands 00802
P: 340-774-5666
E: careers@doj.vi.gov
United States Virgin Islands (USVI) Community: