(U.S. Virgin Islands)- V.I. Attorney General Denise George announced that Henry Peters who was facing charges for fraud after misrepresenting himself as a licensed contractor and taking a total of over $140,000 to perform hurricane repairs to the homes of five St. Thomas families after the 2017 hurricanes, pleaded guilty to one count of Obtaining Money by False Pretenses.
On Thursday, Peters' guilty plea was entered just prior to the beginning of jury trial that was scheduled to begin this week in the Superior Court of St. Thomas. After jury selection was held on Wednesday by Judge Renee-Gumbs Carty and the guilty plea entered, the defendant was remanded to the custody of the Bureau of Corrections. As part of the guilty plea agreement, Peters will be required to serve a combination of jail time and community service. He will also be required to pay back the victims.
Henry Peters was arrested on May 10, 2021, for operating an illegal enterprise in the V.I. because he defrauded and deceived the residential homeowners by misrepresenting himself as a licensed contractor and inducing them to pay thousands of dollars for work that he never completed. V.I. Department of Justice Special Agents conducted a fraud investigation and executed a warrant for the arrest of Peters, on felony charges of violations of Virgin Islands Code: 1-count Criminally Influenced and Corrupt Organization, 5-counts Obtaining money by false pretense, and 5- Counts Grand Larceny, in relation to receiving payment for repairs to damaged homes, that he did not intend to complete. According to an affidavit in support of the arrest warrant, the investigation revealed that presented himself as a licensed contractor to five families on St. Thomas.
The victims were seeking repairs to their homes, some following hurricanes Irma and Maria in September 2017. Peters offered to perform repair work to the homes, but he never completed the jobs he began. However, Peters collected payments from the victims who reside in Estate Contant, Frydendahl, Estate Bordeaux, and Bolongo Estate, respectively. All five victims have indicated numerous unsuccessful attempts in contacting Peters after receiving money to perform work repairs to their homes for an agreed-upon price.
All the victims filed complaints and the DOJ Special Investigations Division commenced the investigation that resulted in the arrest and charges. An inspection of the Department Licensing and Consumer Affairs' files revealed that Peters is not a licensed contractor within the Virgin Islands. There is no business license for Henry Peters and/or Draftsman Construction.
Sentencing is scheduled for November 2, 2022.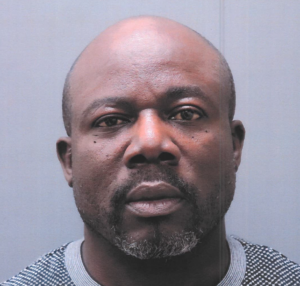 FOR IMMEDIATE RELEASE
Sandra Goomansingh
Media Relations Director (340)774-5666 ext. 10105
Email: Sandra.goomansingh@doj.vi.gov