(U.S. Virgin Islands)- V.I. Attorney General Denise George has announced that 37-year-old Carl Decicco, a registered sex offender, was arrested by V.I. Dept. of Justice (VIDOJ) Special Investigations Division (SID), with the assistance of the US Marshals and VI Police Department (VIPD) officers on St. Croix on May 17, 2022. Decicco was arrested for failure to comply with registration requirements for sex offenders in the Virgin Islands. Decicco is a Tier 3 registered sex offender who failed to update his registration as required by law.
He was arrested in violation of Title 14 V.I.C. 1724 (b)(1). During his Advice of Rights hearing held this morning at the V.I. Superior Court, Magistrate Judge Ernest E. Morris, Jr. set bail at $5,500.00. Decicco was released on the following conditions: required to sign an unsecured bond, 24-hour house arrest without the use of a monitor, released to a third-party custodian, report to the Office of Probation weekly, only allowed to leave the residence for work, cannot leave the Virgin Islands, and surrender of passport.
He is also required to update his sex offender registration within 24 hours of release. During a routine compliance check on May 17, 2022, it was revealed that Decicco did not reside at the address he provided and had not updated his new address with the VIDOJ as required. The team visited the last known address and was told by a family member that he moved out over two (2) weeks ago. At approximately 12:50 p.m. on the same day, Decicco was taken into custody in the vicinity of the Christiansted Boardwalk. Decicco's was originally convicted on May 19, 2004, for the crime of 1st Degree Unlawful Sexual Contact. His registration with the Sexual Registry began July 11, 2011. Pursuant to Chapter 86, Section 1722 of Title 14 of the V.I. Code, Decicco is required to register as a sex offender with the Virgin Islands Dept. of Justice (VIDOJ) and keep his registration current. As a Tier 3 sex offender, he is therefore required to appear once every 90 days from his initial registration date throughout his lifetime.
A registered sexual offender must notify the VIDOJ of his/her name, residence, temporary lodging information, vehicle information, internet identifiers, telephone numbers, school information, and employment status. A team of Special Agents from the VIDOJ and Sex Offender Registry (SORNA) unit, with the assistance of U.S. Marshals and other local and federal agencies, routinely conducts unannounced inspections of registered sexual offenders to verify their locations and other personal information, such as their work and home addresses.
The Attorney General/VIDOJ is legally mandated to administer and enforce the sex offender registration laws. Registered sexual offenders in the territory are prosecuted by the Attorney General for either failing to register or not keeping their registration current, as required by this law, and if convicted, the penalty is a fine of not less than $3,000.00 nor more than $5,000.00, or imprisonment for not less than three months nor more than two years, or both. The law also provides that it is an offense to assist a sex offender to evade the registration requirements, which carries a fine of not less than $1,000.00 nor more than $2,000.00, or imprisonment for not more than six months, or both.
The sex offender registry is available for public view at https://usvi.nsopw.gov.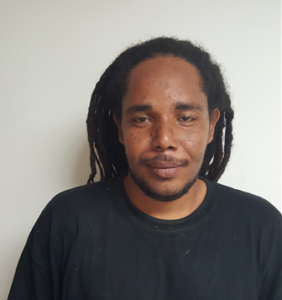 FOR IMMEDIATE RELEASE
May 18, 2022 Sandra Goomansingh
Media Relations Director
(340)774-5666 ext. 10105
Email: Sandra.goomansingh@doj.vi.gov