(U.S. Virgin Islands)- Atty General Denise George announces that 56-year-old, Melroy L. Matthias of St. Thomas was advised of his rights today. Matthias, a registered sex offender was apprehended by DOJ special agents on May 6 th in Cruz Bay, St. John. He was arrested for failure to comply with registration requirements for sex offenders.

Matthias appeared in V.I. Superior Court today before Honorable Magistrate Judge Henry Carr. Judge Carr found probable cause to charge him with Failure to Keep Sexual Offender Registration Current by Time Frame and Failure To Keep Sexual Offender Registration Current— Homeless 14 V.I.C. § 1722, 1724(d)(3)(4), 1730. DOJ Assistant Attorney General Brenda Scales recommended $5,000 bail, however, Judge Carr set bail for Matthias at $3,000 in an unsecured bond. His arraignment date is Friday, May 21, 2021. Matthias was convicted in V.I. Superior Court on February 12, 2008, for the crime of 1st Degree Unlawful Sexual Contact. Pursuant to Chapter 86, Section 1722 of Title 14 of the V.I. Code Matthias is required to register as a sex offender with the Virgin Islands Dept. of Justice (VIDOJ) and keep his registration current.
"Enforcement of the sex offender laws is necessary for the safety and protection of our community. The public's safety is our priority when these arrests are made," said AG George. A team of Special Agents from the VIDOJ with the assistance of U.S. Marshals and other local and federal agencies, routinely conduct unannounced inspections of registered sexual offenders to verify their locations and other personal information, such as their work and home addresses. The Attorney General/VIDOJ is legally mandated to administer and enforce the sex offender registration laws. Within three business days of arriving at a new location, a registered sexual offender must notify the VIDOJ of his/her name, residence, temporary lodging information, vehicle information, Internet identifiers, telephone numbers, school information, and employment status.
Registered sexual offenders in the territory are prosecuted by the Attorney General for either failing to register or not keeping their registration current, as required by this law, and if convicted, the penalty is a fine of not less than $3,000.00 nor more than $5,000.00, or imprisonment for not less than three months nor more than two years, or both. The law also provides that it is an offense to assist a sex offender to evade the registration requirements, which carries a fine of not less than $1,000.00 nor more than $2,000.00, or imprisonment for not more than six months, or both. In 1997, the Virgin Islands enacted its first sex offender registration statute and in 2006, the Adam Walsh Child Protection and Safety Act of 2006 was enacted by Congress. Title I of that Act is known as the Sex Offender Registration and Notification Act or SORNA. This Act established a new baseline standard for states to track sex offenders, which required more unity and cooperation among jurisdictions in the registration and notification process. The sex offender registry is available for public view at https://usvi.nsopw.gov/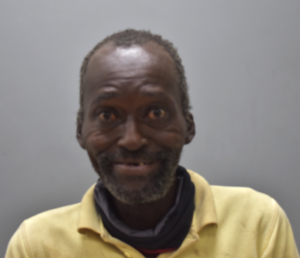 FOR IMMEDIATE RELEASE May 7, 2021
Sandra Goomansingh
Media Relations Director
(340)774-5666 ext. 10105
Email: Sandra.goomansingh@doj.vi.gov