(U.S. Virgin Islands)- Acting V.I. Attorney General Carol Thomas-Jacobs has announced that 51-year-old Antonio Sanes-Carmona, a registered sex offender, was arrested by the V.I. Dept. of Justice (VIDOJ) Sex Offender Registration and Notification Act (SORNA) Unit on January 11, 2023. Sanes-Carmona, a St. Croix resident, was arrested for failure to comply with the Sex Offender registry. 
The SORNA unit arrested Sanes-Carmona based on a warrant signed by Magistrate Judge Yolan Brow-Ross on December 16, 2022. Sanes-Carmona was arrested at the V.I. Office of the Attorney General without incident. He was arrested for violation of 14 V.I.C. 1724 (b)(1) & (2): Failure to Comply with Sex Offender Registry. He failed to update his place of residency, additional phone numbers, and vehicles which is mandatory for all sex offenders. 
Sanes-Carmona is classified as a Tier III sexual offender for his charge and conviction of Possession of Child Pornography, in violation of 18 U.S.C Sec. 2252 (a)(4)(B). As a result of his sentence, Mr. Sanes-Carmona has a term of registration pursuant to the Sex Offender Registration and Notification Act for life, with an appearance frequency of every three (3) months. 
His first registration date at the DOJ was on December 9, 2020. 
Sanes-Carmona was booked at the Wilbur Francis Command and transported to the care and custody of the Bureau of Corrections. His Advice of Rights hearing is scheduled for January 13, 2023, at 9:00 am. 
A registered sexual offender must notify the VIDOJ of his/her name, residence, temporary lodging information, vehicle information, internet identifiers, telephone numbers, school information, and employment status. A team of Special Agents from the VIDOJ and Sexual 
Offender Registry (SORNA) unit, with the assistance of U.S. Marshals and other local and federal agencies, routinely conducts unannounced inspections of registered sexual offenders to verify their locations and other personal information, such as their work and home addresses. The Attorney General/VIDOJ is legally mandated to administer and enforce the sex offender registration laws. Registered sexual offenders in the territory are prosecuted by the Attorney General for either failing to register or not keeping their registration current and if convicted, the penalty is a fine of not less than $3,000.00 nor more than $5,000.00, or imprisonment for not less than three months nor more than two years, or both. The law also provides that it is an offense to assist a sex offender to evade the registration requirements, which carries a fine of not less than $1,000.00 nor more than $2,000.00, imprisonment for not more than six months, or both. 
The sex offender registry is available for public view at https://usvi.nsopw.gov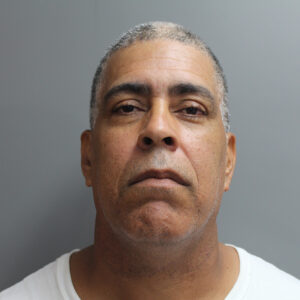 FOR IMMEDIATE RELEASE 
January 12, 2023 
Sandra Goomansingh 
Media Relations Director 
(340)774-5666 ext. 10105 
Email: Sandra.goomansingh@doj.vi.gov