U.S. Virgin Islands – Attorney General Ariel Smith is announcing that 31-year-old, Asymo L. Prentice of St. Croix was arraigned in the Superior Court of the Virgin Islands for failure to comply with registration requirements.
GERS closed the 2nd and 3rd floors of the building due to a malfunction of the air conditioning unit this week. The issue is now resolved, and the office will open at 8:00 am to provide services.
Prentice also has an outstanding warrant from Fulton County, Georgia for a violation of probation based on his conviction of Child Molestation in 2008.  Prentice, a registered sex offender was apprehended by V.I. Dept. of Justice (DOJ) Special Agents (SID) and Sex Offender Registry Notification Act (SORNA) Unit on September 11, 2023, at the DOJ Office of the Attorney General, St. Croix.
Prentice pled not guilty during his arraignment on September 18th. During his advice of hearing held on September 13, Magistrate Judge Ernest Morris set bail conditions to include posting of a fully secured bond of $5,500.00 and 24-hour house arrest with the use of an electronic monitor, a third-party custodian approved by the people of the Virgin Islands, report to probation once a week, no unlawful contact, direct or indirect with any victims or witnesses in this case and must not violate any laws of the Virgin Islands. Prentice remains incarcerated until he finds a suitable 3rd party custodian and pays the full bail amount. Mr. Prentice will be extradited to Atlanta to fulfill his obligations for his probation conditions once the U.S. Virgin Islands receives a Governor's warrant from Georgia. During the advice of rights hearing, the Fulton County Sheriff's Office requested his extradition and Mr. Prentice declined to sign the waiver of extradition.
Prentice was sentenced to serve 15 years in Atlanta, Georgia, after he was convicted of child molestation charges in 2008, however, he was released on parole for good behavior after serving 8 years. After Prentice's release, he traveled back to the Virgin Islands and registered as a Tier 2 sex offender. He was therefore required to register every six months for 25 years.
A team of Special Agents from the VIDOJ and SORNA unit, with the assistance of U.S. Marshals and other local and federal agencies, routinely conducts unannounced inspections of registered sexual offenders to verify their locations and other personal information, such as their work and home addresses. The Attorney General/VIDOJ is legally mandated to administer and enforce the sex offender registration laws. Within three business days of arriving at a new location, a registered sexual offender must notify the VIDOJ of his/her name, residence, temporary lodging information, vehicle information, Internet identifiers, telephone numbers, school information, and employment status. Registered sexual offenders in the territory are prosecuted by the Attorney General for either failing to register or not keeping their registration current, as required by this law, and if convicted, the penalty is a fine of not less than $3,000.00 or more than $5,000.00, or imprisonment for not less than three months nor more than two years, or both. The law also provides that it is an offense to assist a sex offender to evade the registration requirements, which carries a fine of not less than $1,000.00 nor more than $2,000.00, or imprisonment for not more than six months, or both. In 1997, the Virgin Islands enacted its first sex offender registration statute and in 2006, the Adam Walsh Child Protection and Safety Act of 2006 was enacted by Congress. Title I of that Act is known as the Sex Offender Registration and Notification Act or SORNA. This Act established a new baseline standard for states to track sex offenders, which required more unity and cooperation among jurisdictions in the registration and notification process.
The sex offender registry is available for public view at https://usvi.nsopw.gov/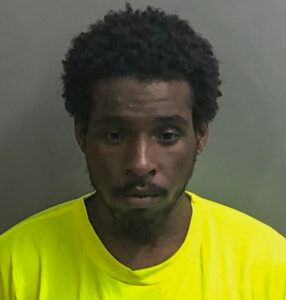 FOR IMMEDIATE RELEASE
October 3, 2023
Sandra Goomansingh
Media Relations Director
(340)774-5666 ext. 10105
Email: Sandra.goomansingh@doj.vi.gov